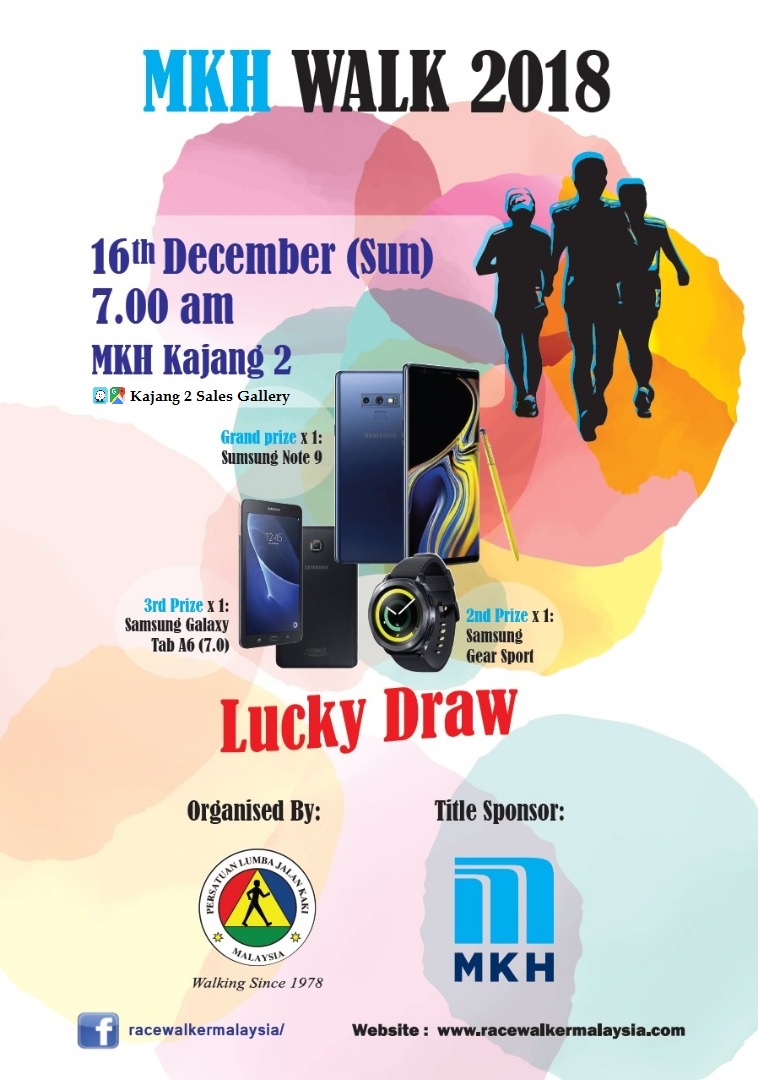 MKH WALK 2018
We are back again! With a simple race, new location and shorter distance (4.5km), suitable for all family members during the weekend for a great outdoor sporting event.
Also, Importantly a chance FOR YOU to walk away with a brand new Samsung Galaxy Note 9, Samsung Gear Sport or a Galaxy Tab A6 by just register yourself (RM20.00) at our MKH Walk 2018.
Step 1: Register yourself Individual or Family Group
Step 2: Complete the 4.5KM race
Step 3: Present at our Lucky draw session on 16/12/18 (Sun).
Date : 16 December 2018, Sunday
Time : 7.00 am
Venue : MKH Kajang 2, Selangor (Location Map: Kajang 2 Sales Gallery)
Distance: 4.5km
Hurry up! Closing entry on 16/11/2018 or upon reaching 600 walkers, whichever come first.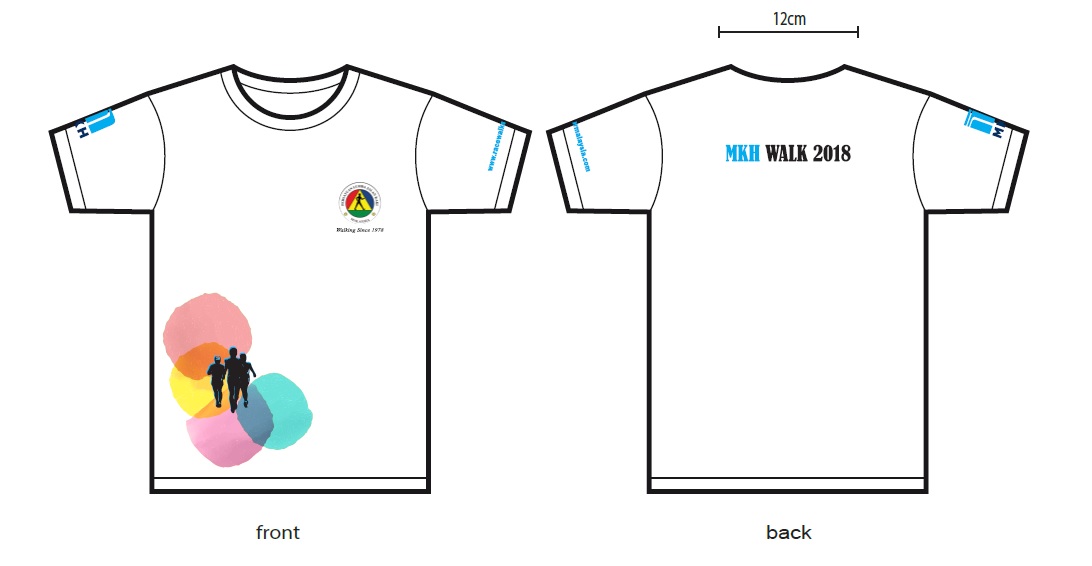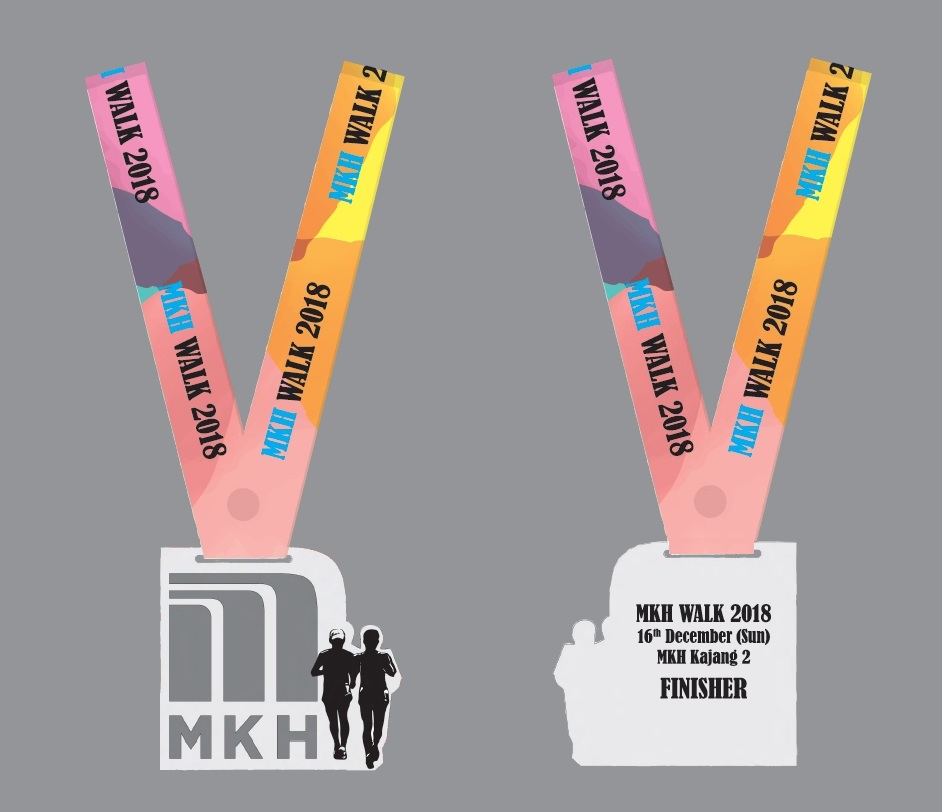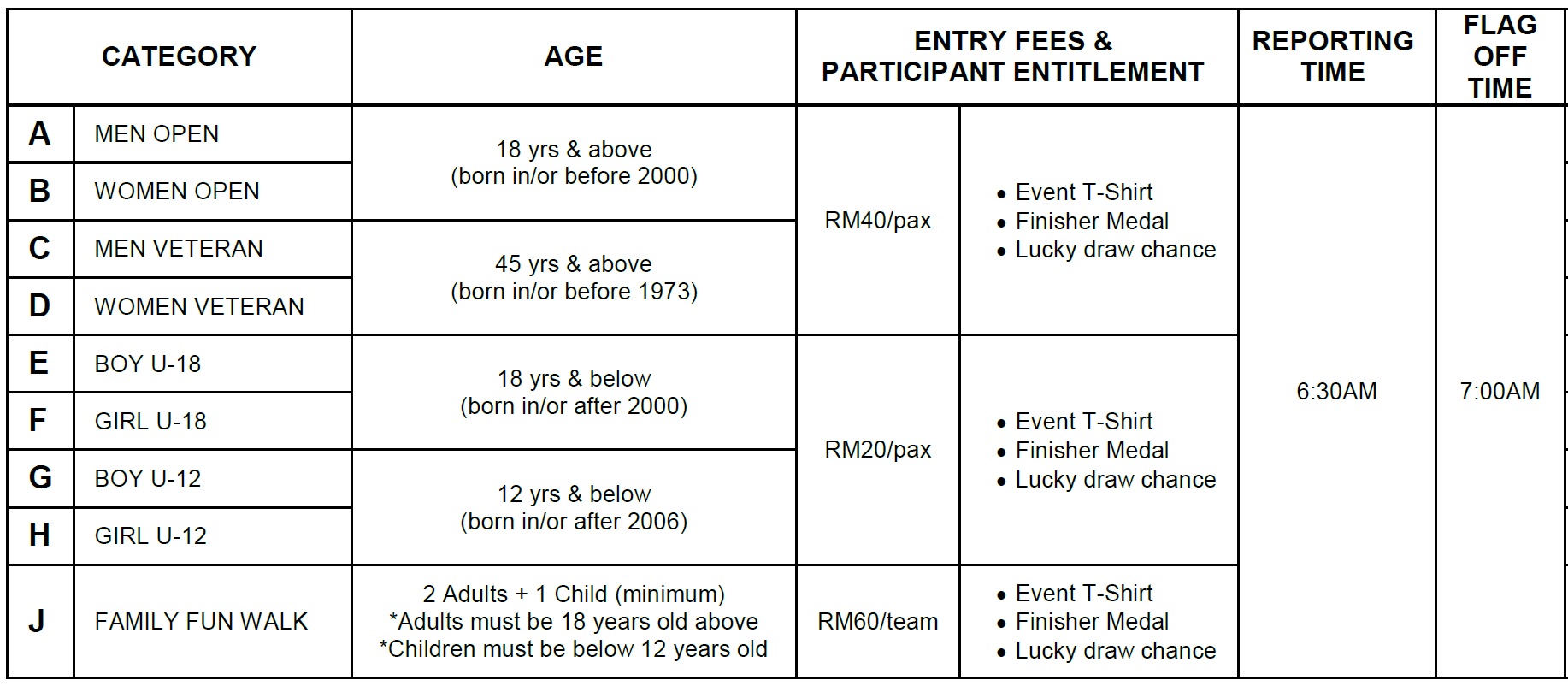 WALK IN REGISTRATION:
Step 1: Download and fill up the form.
Step 2: Submit to
Wisma MKH, Jalan Semenyih, 43000 Kajang Selangor
(Operating Hours: Mon-Friday 10am – 5pm)
Step 3: Payment Cash or cheque only.
Step 1: Download and fill up the form.
Step 2: Payment by Online Transfer or Cash Deposit.
Step 3: Email entry form & payment slip/cheque to racewalkermalaysia@gmail.com
Pay to: PERSATUAN LUMBA JALAN KAKI MALAYSIA
Account
: MAYBANK 514011717390
Rules & Regulations:
Note: The organiser reserves the right to amend the Rules & Regulations without giving prior notification or any reason thereof.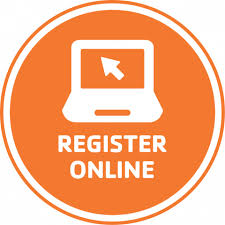 ONLINE REGISTRATION starts 1 Oct 2018 :
www.Adrenaline Addict Asia In supporting with "Go Green", RWAM strongly encourage participants to register online through our Official Registration Partner.

Download Route Map 4.5KM: