MKH KAJANG INTERNATIONAL 12 HOUR WALK 2017
MUST KNOW!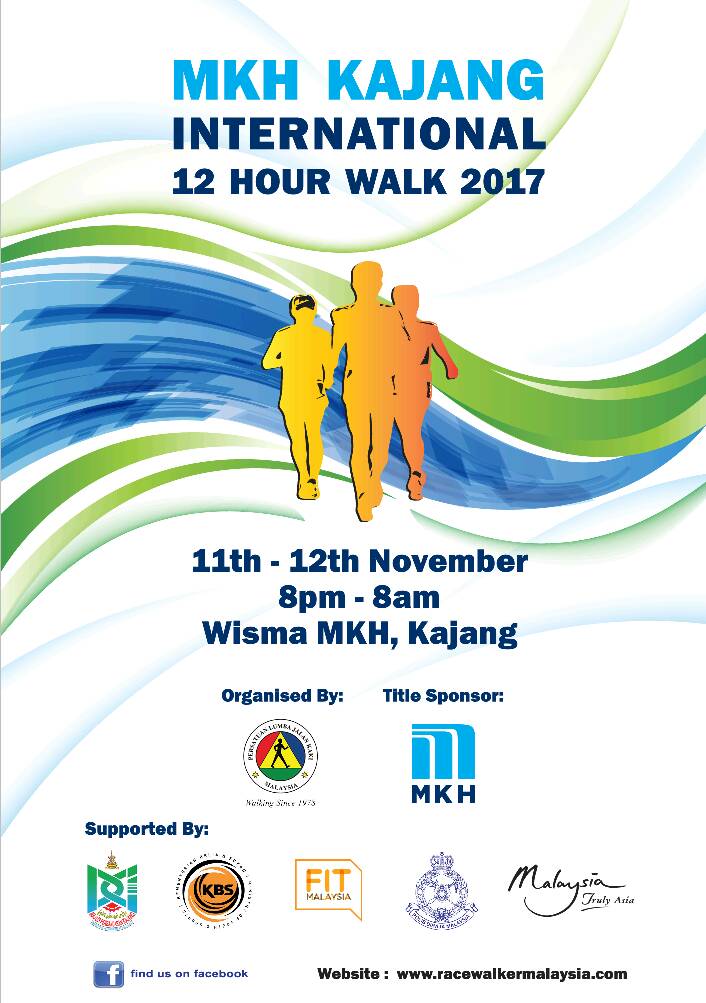 (New!) Entry fees remain RM100.00!
(New!) Increased Prize Money for MEN & WOMEN Open: 21st-30th RM100 (2015 RM50.00)
(New!) Increased & Extended Prize Money for Mix Team: 2nd-RM800 / 3rd-RM600 / 4th-RM400 / 5th-RM200.
(New!) New Category for Men & Woman Senior Veteran (Above 60 yrs old)
(New!) Extra Prize for

1 (one) best Malaysian performer in MKH Kajang International 12 Hour Walk (Man or Woman) will be sponsored to take part in the coming Hong Kong 50km walking 2018 event. The prize includes return air-tickets (economy class) & accommodation (2D1N).

Lucky Draw Worth RM5,000 (T&C Claus 20.0 Rules & Regulation)
Mix Team Category entry fees Is FREE! (Must first registered as an individual- 4 walkers 1 team, at Least 1 Female)
Remain distance for Men 40KM, Women 30KM for getting the 'Achievement Medal'
Paper/By Hand submission will be imposed additional RM5.00 for processing fees.
Discount RM10.00 for RWAM Member will be reimbursed on 12/11/17, Sat(2pm-7pm).
The race will closed once reached 800 Walkers or 1 November 2017.
This is a WALK event, you MUST NOT run or jog!
Participant may rest, eat, and use the washroom during the event.
Camping is allowed, please prepare own camping equipment.
Self prepared food is allowed.
Participant is not allowed to walk out from the competition ground. Any accident 'WILL NOT' be responsible by the organizer.
Achievement Medal will be awarded starting at 5:00am onwards on 12 Nov 2017.
In order to be qualified for receiving cash prizes, the walkers must cover at least 50KM Men, 40KM Women Category in 12 hour walk. - Claus 9.01
Number bib collection / Walkers reporting time: 11 Nov 2017, Saturday 2pm-7pm at Competition Area (Google Map)
YOUR ENTRY FEES INCLUDE...!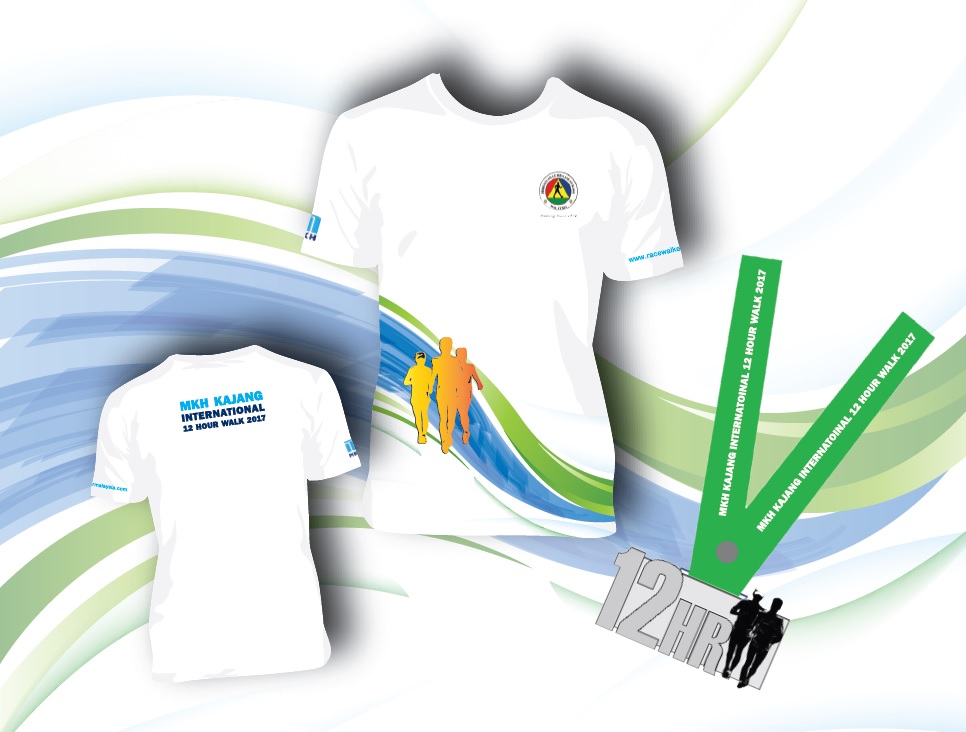 Walkers' Number Bib, T-Shirt & Other Sponsors' goodies.

Four (4) Refreshments / Meals (Halal: Healthy Food) provided during the 12 Hours (11pm, 2am, 5am & 8am).

Ever ready professional medical team (12 Hours) to assist (Foot & Leg Treatment / Massage).

Unlimited Isotonic / Coffee & Tea / Drinking Water for the 12 Hours.

One (1) Achievement Medals (Minimum Distance - Men's 40KM, Women 30KM) - Claus 8.06

One (1) eCertificate of Participation (Minimum Distance - 10KM) - Claus 8.05
Start: 11 November 2017 – 2000 hours (Sat) - 8.00pm Sharp
End: 12 November 2017 – 0800 hours (Sun) - 8.00am
Registration Fees: 12 Hour Walk + 50KM + Mixed Team [3 in 1 Package]
Closing Date: 1 November 2017
RM100.00 - Before Nov 1, 2017
(RM10.00 discount for RWAM Member)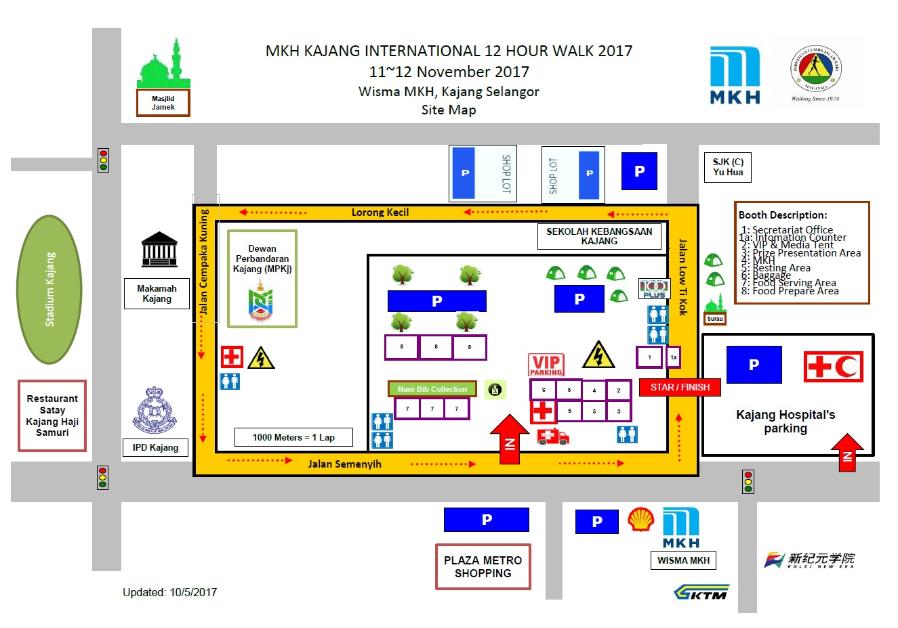 Check your Name, Number bib & Particulars!
Race Kit collection is on 12/12/2015, Saturday (2.30pm - 7.30pm) at competition site, Kajang (Opposite Wisma MKH).
Please double check your Num bib, Name, Category, Country and T-shirt.
Names are listed according to alphabetical order (A-Z).
Please assist to check for your friends and inform them as well.
Any error, kindly inform our staff during the race kit collection day.
Please download pdf file for better viewing.
No confirmation letter is needed. Just bring along your I/C for verification.
Please arrive EARLY to find your best parking spot and to AVOID traffic jam.
Updated: 9/12/2015